NMDA Receptor Modeling
Modeling of the glutamate NMDA receptor, design and virtual screening of its ligands as potential neuroprotector agents to treat Alzheimer's disease, Parkinson disease and schizophrenia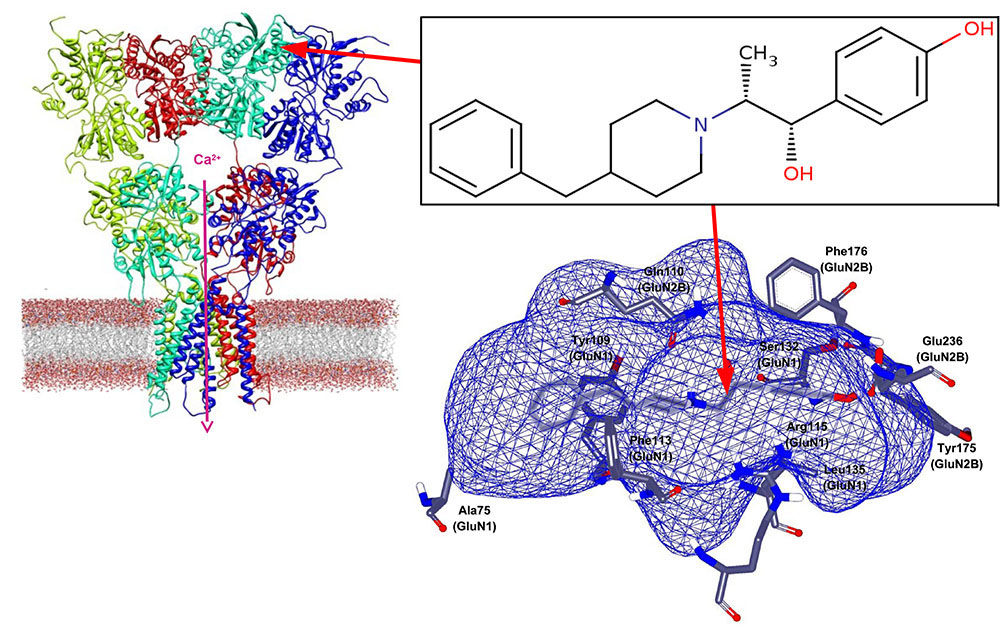 NMDA receptors transport calcium ions through the cell membrane controlled by neurotransmitters glutamate and glycine.
Modulators of NMDA receptor are studied as potential neuroprotector agents to treat Alzheimer's disease, Parkinson disease and schizophrenia.
We have constructed models of the receptor, performed molecular dynamics simulation the receptor behaviour and interactions with ligands under various conditions.
D. S. Karlov et al. Biochem. Biophys. Res. Commun. 2012, 424, 687-690
E.V.Radchenko et al. Dokl. Biochem Biophys. 2013, 448, 22-26